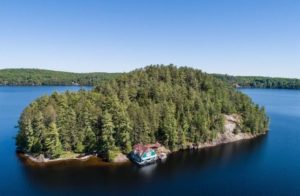 IMAGINE YOUR OWN PRIVATE ISLAND GETAWAY
Crown Island
Private Island for Sale
AN ESCAPE FROM THE HUSTLE AND BUSTLE
Nestled just off the shore of Mary Lake Crown Island is truly a magical retreat from all your cares and worries.  No more saying, "Someday, I'll spend more time in nature and with my family."  Today is the day!
Surrounded by family and friends you can swim, boat, canoe, fish, hike, rock climb, sit around the campfire, and more on your own private island in a setting that's so perfect, you will never want to leave.
There's no place better to relax and spend quality time with those you love.
A WORLD AWAY BUT CLOSE TO EVERYTHING
Crown Island is located just a short 5-minute boat ride from Port Sydney dock, between the charming Muskoka towns of Bracebridge and Huntsville, just off of HWY 11. These towns feature wonderful bakeries, boutiques, spas, craft breweries, golf courses, theatres and state-of-the-art regional hospitals.
Port Sydney beach offers 80m of sandy beach shoreline and if you venture down Muskoka Road 10 you can see the beautiful waterfalls. And don't forget to stop by the Red Door in Port Sydney to find unique treasures. Whether it is a day of golf on one of Muskoka's many championship courses, an evening at the theatre, or a morning at the spa, you are close to it all.
A CHARMING ISLAND ALL TO YOURSELF
Crown Island is a 17.82 acre island that soars proud in the tranquil and clean waters of Lake Mary and offers over 3,500 feet of pristine shoreline. Accessible only by boat, the moment you step foot on Crown Island be welcomed with charming walking trails, lush natural forests, rolling hills, scenic ridges, and panoramic lake views.
There is a stunning heart-shaped wading pool that's perfect for young children and you will have your choice of sandy and natural beaches along the shore. Two architecturally designed and hand-crafted stone bridges take you across shallow waters and add to the island's magnificent charm.
The island also features two fireplaces, one in the clearing that is perfect for a camping adventure complete with marshmallows and campfire stories, and the other by the water to enjoy the warm breezes and starlit nights.
It's truly the perfect setting for those seeking a private retreat on a quieter lake with a less commercialized shoreline.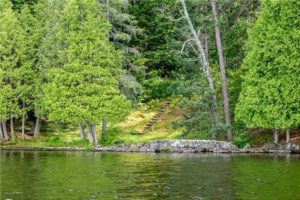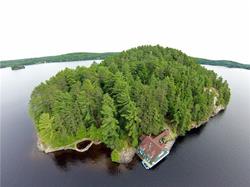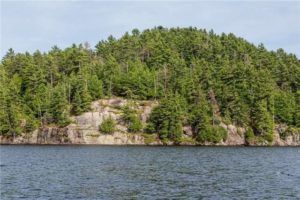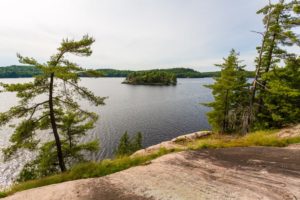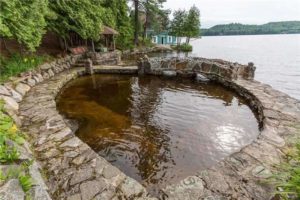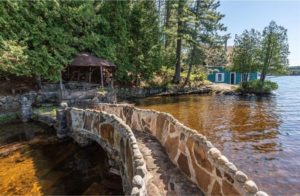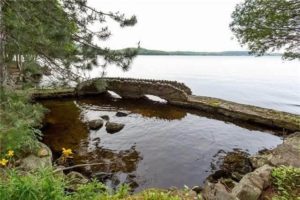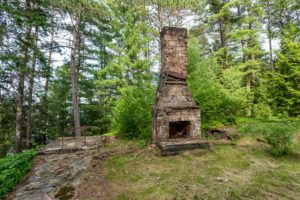 A COZY HOME AWAY FROM HOME
There is a charming west facing boathouse with two boat slips, two docks and open concept living quarters above, including kitchen, dining, and great room, plus 3 bedrooms. The natural wood finish adds that cozy cabin feel and is the perfect setting for lifelong memories.  After a long day on the lake with friends and family you'll love settling in for the night with a glass of wine or hot coco, curled up next to the crackling fireplace.
In addition to the charming home, you can entertain family and friends and enjoy the magnificent sunsets from the beautiful gazebo. There is also a second gazebo overlooking the stunning heart- shaped wading pool where you can hear the sounds of children's laughter and gentle waves gently lapping on the shore.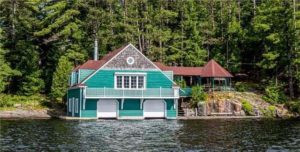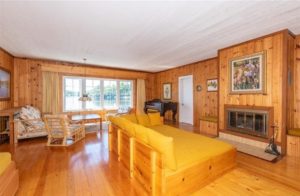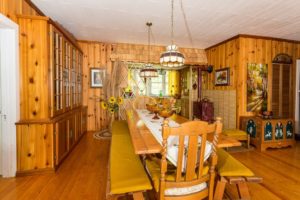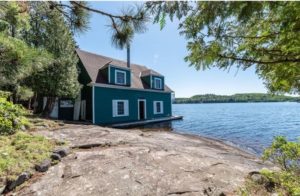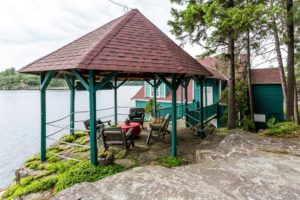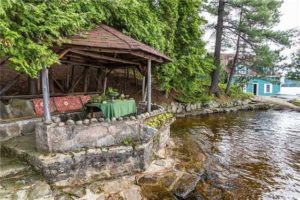 A FEW EXTRA ITEMS TO REMEMBER
Included is a mainland boathouse that can hold a boat up to 18' long located by the dock. And if you want even more room, there is even a clearing on the island perfect for a new family home.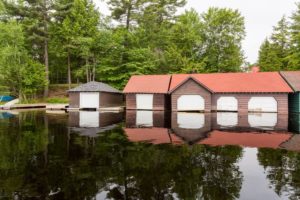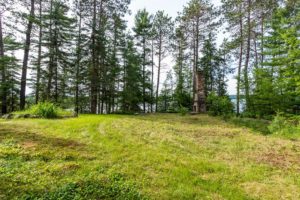 LIFE IS TOO SHORT TO LET IT PASS YOU BY
Crown Island is an escape from the busy world where you and your family can create lifelong memories; far more precious than anything money can buy.
Come explore the island for yourself.  The moment you step foot on Crown Island you will be whisked away by its charm and beauty.  There's truly no better place on earth!
Call me at 905-828-3434 to schedule your showing and make this incredible island and all the memories that will come with it part of your family legacy.